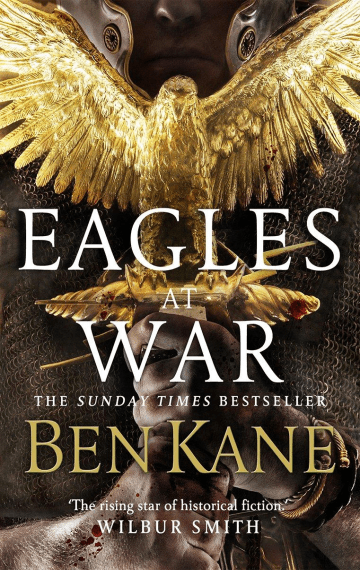 First In Series
$9.99
Buy Now!
Read A Sample
Publisher:

Preface Digital

Narrator:

David Rintoul

Available in:

Digital, Hardcopy, Audiobook

Published:

April 23, 2015
A TIME FOR VENGEANCE
AD 9, German frontier: Close to the Rhine, a Roman centurion, Lucius Tullus, prepares to take his soldiers on patrol. On the opposite side of the river, German tribes are resentful of the harsh taxes about to be imposed upon them. Suspicious that there might be unrest, Tullus knows that his men's survival will be determined not just by their training and discipline, but by his leadership.
A TIME FOR WAR
What neither Tullus nor his commander, Governor Varus, realise is that ranged against them is the charismatic chieftain and trusted ally of Rome, Arminius, who has long been plotting to drive the Romans from the tribal lands east of the Rhine.
A TIME TO DIE
As Varus' legions prepare to leave their summer encampment, thousands of warriors – directed by Arminius – are massing nearby. Eager to throw off the Roman yoke, the tribesmen prepare a deadly ambush. Only the gods can save the Romans now…